About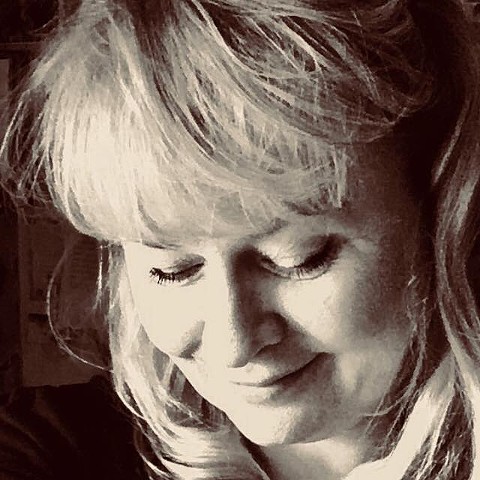 Sarah has been fascinated with drawing and painting from early childhood. At just three years of age, she presented her father with an accurate and fully 3D sketch of a pram. From that moment on, the die was cast. These days she is rarely to be found without a paint brush in her hand.
Sarah's work draws inspiration from her rural surroundings, the flora, fauna and wildlife which she sees every day. She feels a deep connection to the landscape, tradition and folklore - which often find their way into her work.
Since 2015 Sarah has been working with award-winning UK rock band Big Big Train to create artwork for EP and album releases, as well as band logos, motifs and on-stage projections. She was awarded the accolade of Album Cover of The Year at the 2018 Progressive Music Awards. This was in recognition of the artwork she created for Big Big Train's album, The Second Brightest Star. Since then her artwork has gone on to grace album covers which have appeared in the UK Top 10.
Sarah's work has appeared on ITV and Channel 4 television. Her work has been featured in publications from Mirror Group Newspapers and Future Publishing as well as a book about album cover artwork over the last 30 years.
Sarah's work is exhibited in galleries throughout the United Kingdom.
Sarah lives with her cat Ruby, in a small cottage surrounded by fields and woodlands, in the East Midlands of the United Kingdom. Sarah was the fiancèe of the late singer-songwriter, producer and member of Big Big Train David Longdon.